Full Arch Restorations Near You
For many people, missing teeth can be a source of frustration and embarrassment. They may feel self-conscious about their smile, have trouble eating certain foods, or struggle to speak clearly. Full arch restorations offer a solution to these problems, allowing people to regain their confidence and enjoy a full set of functional teeth. At Uplands Dental Clinic, Dr. Climenhaga provides patients seeking to restore their smiles with the option to replace full sets of missing teeth through the full arch restoration procedure.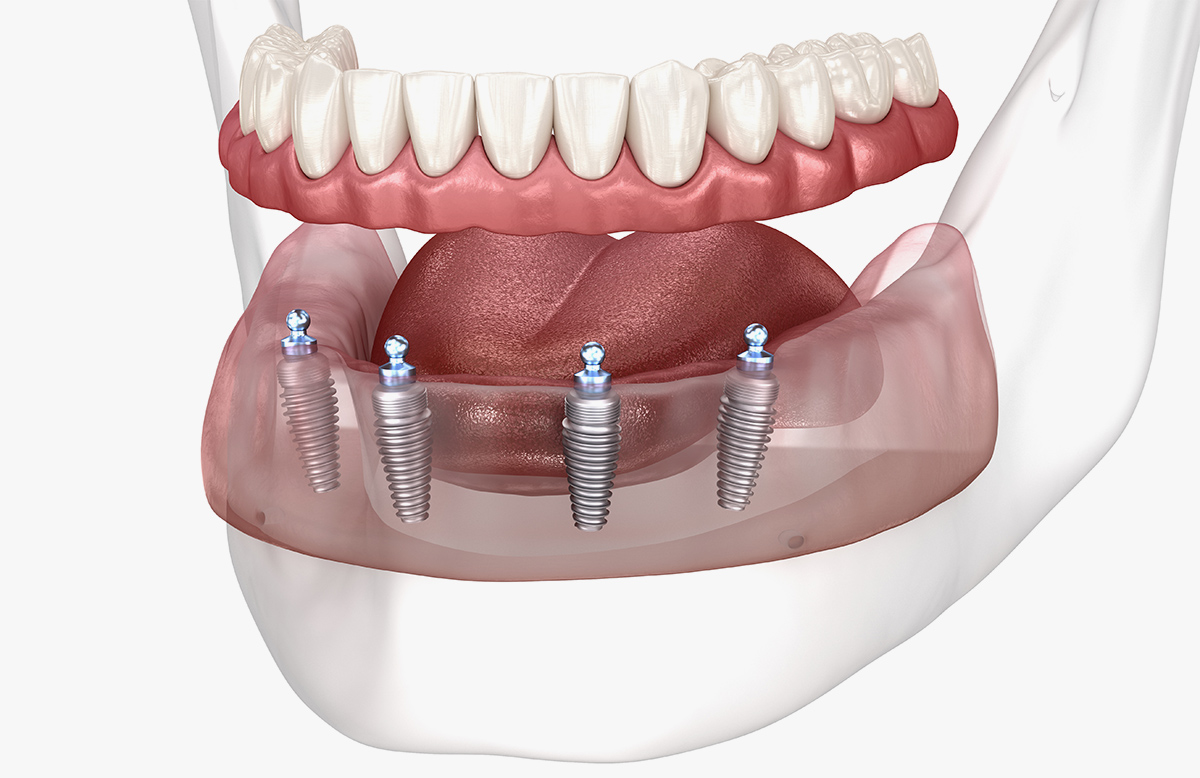 What is a Full Arch Restoration?
Full arch restorations, also known as full mouth restorations, are a type of dental procedure that involves replacing all or most of a patient's teeth in either the upper or lower jaw or both jaws with a set of prosthetic teeth. The fabricated structure is fastened to strategically placed titanium implants.
Benefits Offered
Some noteworthy benefits of this solution include the following:
You can bite, chew, and talk without issue.
It's a stable prosthetic that won't slip around in your mouth.
Your facial appearance is restored.
Stops jawbone deterioration.
The full arch restoration will serve you well for life so long as you prioritize your dental hygiene.
Full Arch Restorations Offered at Uplands Dental Clinic
Are you ready to regain the smile that you deserve? Contact our dental office today to take the first step in your dental journey. Our team is here to assist you with anything you need. No question is too silly, and no concern is too small.
You can give us a call, fill out the request form right here on our website, or drop by our physical location at a time that works for you. See you soon!